Our flagship program is the Green Leaders Academy, a two-month online training course for university students and young professionals to learn key skills related to environmental literacy, leadership development, and civic engagement.
The training course comprises three modules focused on environment literacy, leadership, and civic engagement. It includes 15-20 hours of content which can be completed during a one-week intensive program or over several stand-alone sessions spanning a month. The content is be available via an online Learning Management System (LMS) and offline for participants with limited internet access or if delivered by an in-person facilitator.
"The Green Leaders Academy has helped me become a leader in my community in Indonesia. Since attending 10 Billion Strong's training, I've launched a plastic pollution initiative which has impacted thousands of people and diverted more than four tons of plastic from my island's rivers."
Our environmental literacy training is STEM-focused and includes modules on ecosystems, flora & fauna, air, water, soil, food systems, waste, energy, transportation, urban design, sustainable development, pollution, circular economy, and the blue economy.
Our leadership content focuses on personal leadership, creative problem solving, transformative action, community building, and facilitation.
Our civic engagement training builds effective leaders through content on environmental policy, movement building, working with stakeholders, and understanding governance frameworks.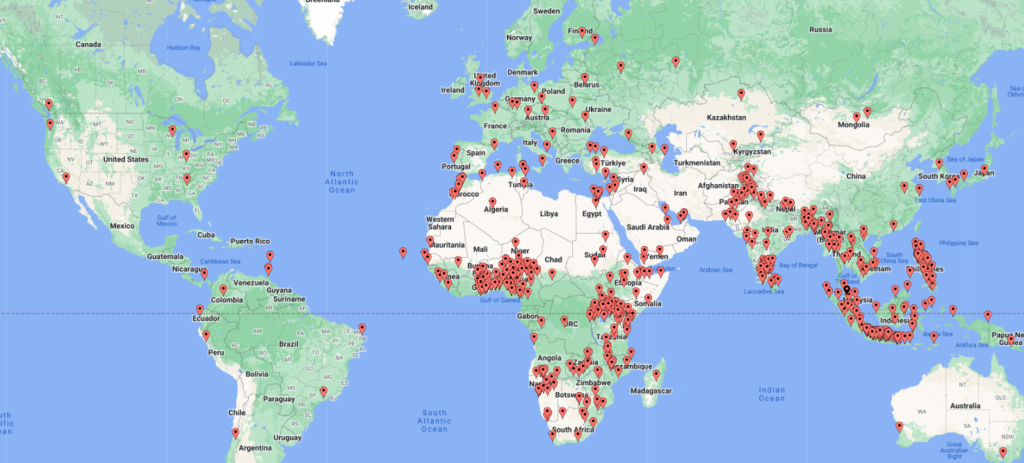 Our most recent cohort featured more than 1,200 participants from 100+ countries.
Master Trainer Institutes
We recognize that not all aspiring environmental leaders have reliable access to the internet and ability to join our online training program. In order to bridge this gap, we lead master trainer institutes which are intensive in person workshops for community leaders and educators to become familiar with our green leaders Academy curriculum. They are trained in how to use our methodology in order to run their own academies within their communities.
This helps reach underserved populations, expands our collective impact potential, and supports community NGOs to help achieve their missions.
In 2022 and 2023, we trained 155 master trainers across 12 countries in Africa and Asia.